Senior Responsible Officer – NHS England and NHS Improvement
Margaret Kitching MBE, RN
Chief Nurse – North East and Yorkshire – NHS England and NHS Improvement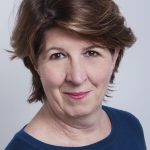 Director
Dr Una Adderley PhD, RN, DN, QN
Una has a background in community nursing, tissue viability, education, and research. She has published widely on wound care, particularly in relation to leg ulceration. Una is responsible for developing and delivering the NWCSP. 
Implementation Strategic Lead
Simon Wootton BSc (Hons) MBA
Simon has extensive experience in senior NHS management in both commissioning and provider organisations and in the pharmaceutical industry. Simon provides strategic programme management support, particularly in relation to the NWCSP implementation work.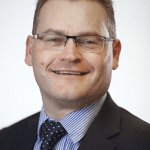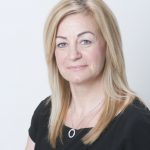 Digital, Data and Information Strategic Lead
Professor Ann Jacklin BPharm, CHSM, FRPharmS
Ann is a pharmacist with a background in hospital pharmacy (previously Chief of Service for Pharmacy & Therapies at Imperial College Healthcare NHS Trust). Her interest in wound care deepened when she was involved in Lord Carter's review of Operational Productivity in Community and Mental Health Services.  Ann provides strategic leadership to the NWCSP digital, data and information work.
Digital, Data and Information Programme Manager
Mike Watson MSc (Public Health, BA (Hons), PGCert, MPH    
Mike has experience of public sector (NHS, central and local government and higher education) service design and transformation with a particular focus on digital and technology initiatives. Mike is responsible for overseeing and supporting the digital, data and information outputs of the NWCSP.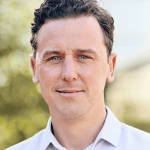 Stop the Pressure (Pressure Ulcer) Clinical Lead
Jacqui Fletcher OBE, MSc, BSc (Hons), PG Cert (Edn), FHEA, RN
Jacqui is a Registered Nurse with a background as specialist nurse and educator in tissue viability. She has published widely on wound care, particularly in relation to pressure ulceration.  Jacqui leads the pressure ulcer work for the NWCSP which is partnered with the Stop the Pressure Programme.
Clinical Implementation Manager
Rachael Lee RN, MSc Advanced Practice, BSc (Hons) Nursing, Queens Nurse
Rachael is a registered nurse and also has a background as a specialist nurse leading tissue viability services across both acute and community settings. She has also had roles in research, leadership, quality and integration. Rachael is the Clinical Implementation Manager within the Implementation, Testing and Evaluation Workstream of the programme.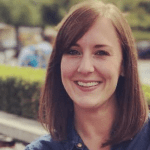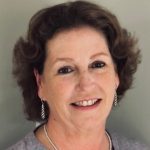 Supply and Distribution Lead
Nicky Morton MSc Wound Healing and Tissue Repair, PG Cert HE, BSc Hons Nursing, RGN
Nicky is a Registered Nurse with a background in tissue viability, clinical procurement, research and education. She retired from her NHS post as Senior Nurse for Tissue Viability in 2021 and leads on the Supply and Distribution work.
Frances Shaw BA (Hons)
NWCSP Marketing and Administrative Officer
Frances has experience in administration and marketing roles, working in the healthcare and civil engineering sectors. Frances is responsible for providing administrative support to the NWCSP team and with particular responsibility for the NWCSP website and social media.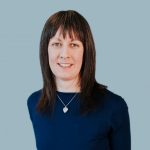 Get involved
Sign up to our stakeholder forum to receive consultation surveys, newsletters and more.